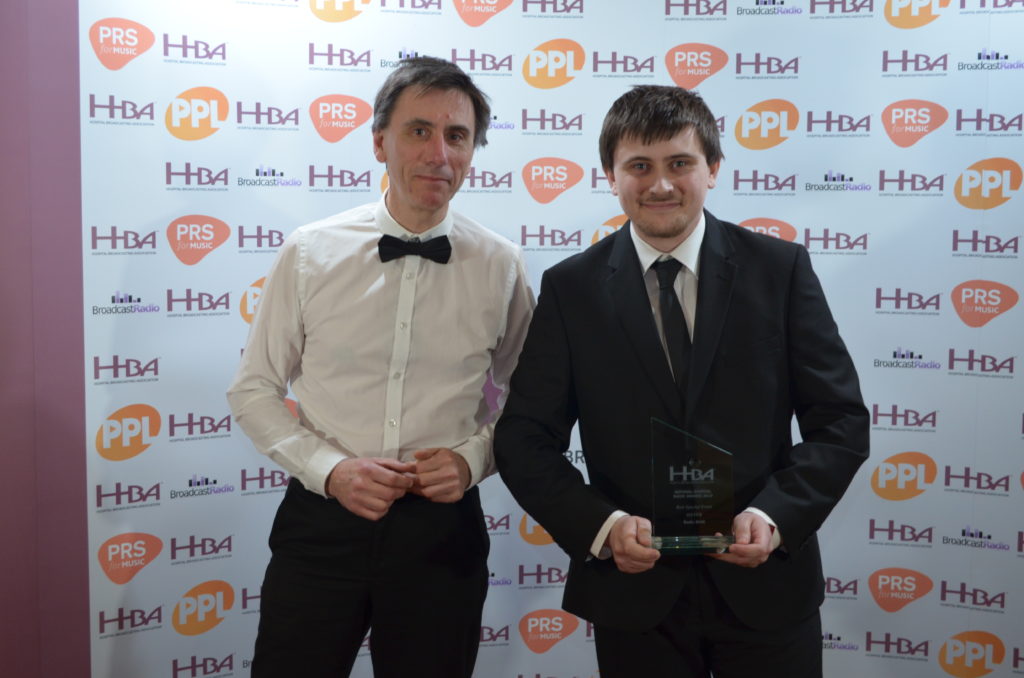 Fantastic news!
We have been honoured with a national award – the Silver "Best Special Event" award at the 2019 Hospital Radio Awards for our coverage of the NHS 70th birthday celebrations in July 2018.
---
During a star-studded event held in Stoke-on-Trent, Radio BGM were among some of the best hospital radio stations in the UK to be nominated.
On announcing the award, the judges' said that Radio BGM's entry was:
" … just a lovely entry, an uplifting, gentle, warm and well produced piece of radio that we loved".
The National Hospital Radio Awards are an annual celebration of the excellent standards found in hospital radio stations across the country. Organised by the Hospital Broadcasting Association and open to any member-station, the awards are divided into different categories, each one recognising a specific area of excellence; some to individuals and others to stations.
Current serving chair of Radio BGM, Dave Hurford said:
"We are over the moon. This is the first time Radio BGM has won an award and I think it just goes to show how much hard work our volunteers put in for us to be recognised on a national stage.